Designed For

Those who want to learn how to expertly evaluation wine, including novice and advanced wine enthusiasts, tasting room managers, and catering and restaurant managers.

Dates

September 6, 2019 | Portland, OR
September 13, 2019 | Corvallis, OR

Delivery

On-site | Portland, OR or Corvallis, OR
Oregon State Food Innovation Center
1207 NW Naito Parkway #154,
Portland, OR 97209
Free Parking Onsite
Oregon State Main Campus | Wiegand Hall
3051 SW Campus Way
Corvallis, OR 97330
Free Parking Onsite

Cost

$50

Length

7 - 9 p.m.

Contact

PACE@oregonstate.edu
541-737-4197

Ask us about Workforce Development Training. We can customize this program to fit your organization's specific needs.

Designed for novice and advanced wine connoisseurs alike, our Sensory Evaluation of Wine Series aims to help you gain a deeper understanding and appreciation of the essential aspects of sensory evaluation that are often overlooked in most wine tastings.
You will also have rare access to learn directly from one of the most esteemed wine experts in the world.
Fall 2019 - Experiencing Wine: Sauvignon Blanc
This event is taught by Oregon State University scientist, Dr. Elizabeth Tomasino, a foremost expert on wine sensory analysis and flavor chemistry.
Join us in the upcoming Sensory Evaluation of Wine event for an evening exploration of the popular white wine, Sauvignon blanc. In this two-hour event, you will learn about the exciting wines produced by the grape varietal Sauvignon blanc. This grape produces very different wines based on where it is grown. In this class you will be trained on aromas characteristic to Sauvignon blanc and enjoy wines from New Zealand, France and the US and learn a little bit about the challenges of making this wine.
Wine Tasting in Portland and Corvallis
Through lectures and guided tastings of a range of wine and wine styles from around the world, you will be exposed to the topics of white and red winemaking, taste, mouthfeel, aromatics and spoilage. By the end of this workshop, you will be able to critically evaluate wine with authority and communicate that expertise to others.
This wine workshop uniquely couples science with the senses, resulting in a richer tasting experience.
What You'll Cover in This Wine Course
An in-depth introduction to wine tasting
The process by which wine is made
How to understand taste, smell and mouthfeel of wine
How to accurately evaluate wine and communicate that information to others
Hear From Past Wine Workshop Participants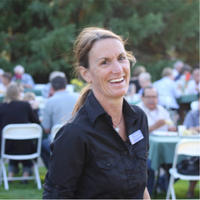 It did help me better understand and recognize aromas of wine. I believe it does help me in my profession by being able to better educate staff. I really appreciated the tangible aspect of the class and Dr. Tomasino was great. I really appreciated her passion for the content she was teaching. I would recommend this class and have done so with my peers. I hope there will be more class opportunities for additional wine topics offered. I really want to expand my knowledge and this class fit so well into my schedule and the content was fantastic.
~ Vicki Farris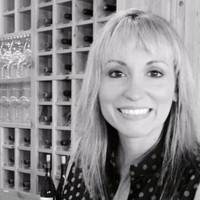 I used the info and skills I learned in the tasting room and with my staff. It was great to practice the skills on different wines after the class. It was also fun to see the differences people tasted, and similarities. I could really see what was the most difficult for me to detect and what was easier. I thought the info was useful and worth taking the class. I thought the instructors were knowledgeable and really enjoyed the hands-on tasting learning.
~ Lauren Druse
Dr. Elizabeth Tomasino

Dr. Elizabeth Tomasino is an Assistant Professor of Enology at OSU. She has had the opportunity to study the wine industry world-wide, including in Europe and New Zealand. Her research interests lie in wine sensory analysis and flavor chemistry. A main research includes determining relationships between sensory and chemical data, particularly those aroma compounds important for wine quality and regional differentiation. Other interests include the determination of global/regional/sub-regional wine styles, use of sensory analysis for wine education and understanding of consumer preferences, and the influence of non volatile components to wine aroma.