Designed For

A course for ​hobbyist gardeners, professional planners, landscape architects, nursery owners, rural and urban farmers, school gardeners and c​ommunity organizers. Choose from one of our three upcoming offerings of this certificate below.

Dates

Spring 2017: Begins April 3 - June 11, 2017
Fall 2017: Begins September 20 - December 8, 2017

Delivery

Online, instructor-led

Cost

$750 plus a $60 non-refundable registration fee

Length

90 to 100 hours of coursework to be completed over a ten-week period
This wildly popular Permaculture Course has a limit of how many students can register, which helps ensure a low student / teacher ratio for more individualized attention. Register now before you miss your opportunity!
Develop a sustainable landscape using permaculture methods with this online, instructor-led certificate program offered by Professional and Continuing Education at Oregon State University.
Creating Your Own Design - In 10 Weeks
Within a collaborative, academically rigorous curriculum, you will complete regenerative landscape projects with intensive instructor feedback and one-on-one interaction to help will walk you through every step along the way. We guarantee you will create a competent Permaculture design in this course. That's how the course is designed, and you start your design on day one.
Each assignment creates a new layer in the permaculture design process, culminating in a unique site design plan for residential, agricultural or other natural areas. You can use this plan at home or as a portfolio to show prospective clients.
You will engage with peers through the program's blog, where you can receive and provide feedback and follow each project's progress. You will learn from your peers by sharing your permaculture design plan and viewing other projects from diverse climates and environments. Previous participants hailed from places like Alaska and Hawaii and created design plans for sites that ranged in size from urban balconies to 100-acre ranches.
Learn Directly From the Experts
Over thousands of students have benefited from Andrew Millison's 20+ years of experience.
By learning one-on-one with Andrew and his team you can avoid common mistakes and receive experienced guidance throughout the process. You can use this course to build an extensive peer and instructor reviewed design portfolio. View examples of previous student projects.
After successful completion of the Permaculture Design Certificate Online, consider enrolling in the Online Advanced Permaculture Design Practicum.
Again, space is limited, so register right now to connect with a team of the world's leading permaculture experts.
More Value for Less
Other Permaculture Certificates can cost more than $2,700. So you would effectively be losing nearly $2,000 by completing your Certificate with someone else.
Certified By
This Permaculture Design Certificate is certified by: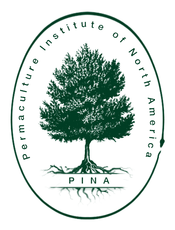 ---
Observation and analysis of the natural processes of a site.
Design principles and methods.
Dynamics of water systems, soils, gardens and trees.
Urban permaculture.
Apply an ethically based whole-systems design approach.
Use concepts, principles, and methods derived from ecosystems, indigenous peoples, and other time-tested practices
Learn about regional planning, ecology, animal husbandry, appropriate technology, architecture, and international development.
Andrew Millison

Andrew Millison has been studying, designing, building, and teaching about Permaculture systems since 1996 and is an instructor in the Department of Horticulture at Oregon State University. He instructs Advanced Permaculture Courses in Teaching, and has guest instructed for many Permaculture courses throughout the Western US. He worked for the State of Oregon creating a Permaculture conference and course for Oregon Housing and Community Services, an agency that builds low-income housing.

He works with gardeners, developers, university students, and community organizers to promote Permaculture. Andrew spent years running a design and build Permaculture landscape company, Millison Ecological Inc., where he completed large scale and high profile projects including rockstar Maynard Keenan's Merkin Vineyard. To view more of his recent projects ranging from low-income senior housing developments to homesteads from 5-75 acres, as well as his demonstration sites in Corvallis, Oregon, visit www.permaculturerising.com/.

Marisha Auerbach has been actively practicing, studying, and teaching Permaculture in the Pacific Northwest for more than a decade, specializing in food production, seedsaving, ecology, and useful plants. She gained practical experience while living in both rural and urban locations. Currently, Marisha teaches at Portland Community College, Bastyr University, Pacific University and offers an online permaculture program through Oregon State University. She also works with a number of non-profit organizations including The City Repair Project, Aprovecho Education Center, Lost Valley Education Center, Fertile Ground Community Center and Planet Repair.

Marisha is committed to sharing her passions for food security, regenerative design, biological diversity, seedsaving, permaculture, ecology, cottage industry and positive futures. She has developed several permaculture-based businesses including a plant nursery, providing edible flowers and other gourmet specialty food items to restaurants, plantable greeting cards and herbal medicines. Marisha has offered permaculture work from the forests of Vietnam to the Rocky Mountains of the United States to the stressed conditions of Haiti. She holds advanced permaculture certificates in Permaculture Aid Work and Keyline Planning.

Marisha graduated from the Evergreen State College in 1998 where she focused on ethnobotany, ecological agriculture and sustainability studies. She currently resides in Portland, OR. Marisha can be found online at www.herbnwisdom.com.

Based in Reno, NV, Neil Bertrando manages a 1.3 acre homestead with his wife Katie and the help of many in the community. His passion is enriching bioregions by building community and broadening the local genetic resources of practical plants and animals to relocalize resource supply networks. He strives for collaboration in his work and runs RT Permaculture, a Permaculture consulting, design, and education business. In his teaching and design he applies Keyline Design, Permaculture and Holistic Management as interconnected systems approaches to managing the complexities of ecosystems.

While he lives in a temperate arid climate, over the past 12 years, he has gained experience working in wide range of climate and cultural contexts such as Hawaii, Haiti, Minnesota, Maine, Montana, Nevada, New Mexico, Oregon, and California. He has an MS in Environmental Science from University of Nevada, Reno, where his research focused on effects of the urban corridor on stream health and regional nutrient cycling. In design and development he has worked properties from 1/10th of an acre to 100+ acres. His experience has oscillated between academic research, environmental monitoring and planning surveys, stream restoration, farm management, and local community building.

Because we all stand on the shoulders of giants, he wants to acknowledge his many teachers and mentors including Craig Sponholtz, Geoff Lawton, Darren Doherty, Erik Ohlsen, Owen Hablutzel, Dan Halsey, Andrew Millison, Robyn Francis, Dr. Sherm Swanson, Tom Stille, Dr. Jerry Qualls, Dr. Glenn Miller, and many others. Thank you.

Javan K. Bernakevitch lives permaculture. Consulting, designing and installing urban yards, rural homesteads, farms and international aid projects, he helps folks get clear on their lives, explore niches, build businesses and create thriving landscapes. Trained by pioneers and leaders in Permaculture, Keyline Design, Holistic Management, group facilitation and the Soil Food Web, Javan works around the planet while savoring his native biome in western Canada.

Tao Orion is a Permaculture designer, teacher, homesteader, and mother living in the southern Willamette Valley of Oregon. She teaches Permaculture design throughout the Northwest and at Aprovecho, a 40 acre non-profit sustainable living educational organization. Tao consults on holistic farm, forest, and restoration planning through Resilience Permaculture Design, LLC. She holds a degree in Agroecology and Sustainable Agriculture from UC Santa Cruz, and has a keen interest in integrating the disciplines of organic agriculture, sustainable land use planning, ethnobotany, and ecosystem restoration in order to create beneficial social, economic, and ecological outcomes. She is the author of a forthcoming book from Chelsea Green Publishing about rethinking the concept of invasive species management and restoration from a Permaculture-based perspective. When she is not writing, she is busy keeping up with her toddler and wrangling a diverse array of plants and animals on her 6.5 acre homestead, Viriditas Farm.

Jason Gerhardt has been applying permaculture design in diverse bioregions from the deserts of Arizona to the fresh water lakes of New York for over a decade. He holds a degree in Sustainable Design as well as a Diploma in the fields of Permaculture Design and Site Development, Education, and Research. He is known for his extensive knowledge of integrated ecological design in urban areas, plant ecology, rainwater harvesting, and agricultural biodiversity preservation. Jason's background includes higher education campus planning, farm and ranch site development, consulting on how to apply permaculture principles to groups from K-12 schools to conservation organizations, and developing a bioregional vegetable seed business. He has taught for many notable organizations including the US EPA, Permaculture Institute, Naropa University, University of Colorado, as well as many private community groups and businesses. Jason practices ecological design professionally through Real Earth Design on scales ranging from urban residences to neighborhoods to rural agroecosystems.

Matt Bibeau is a co-founder and instructor of the Institute of Permaculture Education for Children, a non-profit that offers certificate courses in permaculture for youth & child educators and that maintains Jean's Urban Forest Farm in Portland. He also runs Portland Permaculture, an ecological design, restoration and education business that collaborates with Mark Lakeman's Planet Repair Institute in offering an annual urban permaculture design course inspired by the work of the City Repair Project. For over 12 years, Matt has worked actively with Mark with City Repair, and specifically, the Village Building Convergence, an annual city-wide permaculture-focused community-building event. Matt holds a Master's in Sustainability Education from Portland State University and lectures on this work in grass-roots community-building and permaculture education for public audiences and universities across the country and overseas, including at TEDxUNE in Maine and at Tokushima University in Japan.
"Andrew and all of his instructors were incredible. They are extremely hardworking, knowledgeable, and kind, and each put in a significant amount of effort to help each involved student understand, learn, and therefore grow. I was very impressed with the research that has gone into creating and maintaining this course and I highly recommend it to anyone willing to put in the effort. I end this course feeling inspired, more knowledgeable, and ready to take on the principles I learned about. I'm genuinely grateful, thank you!"
"I am loving how each week I am having so many moments where I think…"I never thought of that. It's a great idea that could work." And everywhere I go I am observing so many possibilities for change. I feel like I am at the beginning of my college experience, instead of 20 plus years past it. There are many ideas I want to incorporate as part of my permaculture design, but my challenge is having a small design site and packing it all in."
"I loved, LOVED this class so much. I've truly gained so much knowledge and ambition through each week. I'm moving onto a farm from the city (apartment where I currently reside) in two weeks with a group of 4 people; we are all likeminded city kids with common experiences and working knowledge of farming and diy lifestyles. I have been left in charge of designing the layout of the land and the gardens, so this is my next HUGE endeavor. We are planning on getting chickens, goats, and we already have 3 beehives. We are even going to be installing rain barrels. I feel like I have a lot of good ideas brought forth from you and Marisha that I can share with my roommates and put into play what I've learned from this course. So, thank you for an excellent semester."

"I really enjoyed this course and was very impressed with the high standard of content. This was my first time doing an online course and I have been singing its praises ever since. I'm really glad that I completed it."
"Pretty eye-opening course. I liked the most how both of the teachers (Millison and Auerbach) were able to integrate their knowledge into an understandable vehicle. That delivered a lot of knowledge, and common sense. Balancing a holistic approach and scientific one very well. I think also their human qualities are observed in the delivery and their attention, since their assistance was quick and diligently thorough making my learning process much more agreeable. Which added to their teaching methods made it a much better experience. They took the robotic nature of an online course and by their coaching turned it into a good learning experience, free from what you have in an online course where the human interaction is dislocated."
I've never taken an online class before. Are there going to be any online/virtual sessions with the professor or will it be formatted with deadlines to read material and answer questions?

The course is all pre-recorded, so there are no live sessions because of the vastly different locations and time zones of the participants. The course is part watching and reading content and filling out quizzes as you go along to make sure you're getting it, and then there is a major project component where you will do assignments each week related to analyzing and finally designing a site. You will post your work on a class blog, where the other students in other climates and locations can view and comment on your work. There is a lot of interaction between students and instructors relating to your specific design site and process.

What book do I need to order for permaculture? How do I order it?

The book you will need for this course is Practical Permaculture for Home Landscapes, Your Community, and the Whole Earth. It is available through Amazon.

Is there a project that is turned in at the end of the course and if so, how is that done if it includes drawings?

The instructor does expect you to turn in a project at the end – you actually build upon this project each week, almost like adding a new layer based on the theories and concepts you learn that week. Here are a couple of examples of previous student's work:

http://www.permaculturerising.com/education/online-permaculture-design-course/​

How much of my money do I get back if I withdraw from the class?

To receive a 100% refund (minus the nonrefundable registration fee) you must send a written request to withdraw seven days before the first day of class. There is no refund for withdrawals on or after the first day of class. All refund requests must be sent to learn@oregonstate.edu.

If I want to withdraw from this course and take it at a later session, what do I need to do?

If you decide to withdraw from the course and want to take it during a later session, then a $100 transfer fee will be applied starting at 12:00am (PST) on Day 15 of the course (the first day of the course is considered Day 1). Once you have resolved the $100 fee, we can then move you to the next available term.

Upon completion of this course, will I receive a recognized Permaculture Design Certificate?

This course covers the internationally recognized 100-120 hour Permaculture Design Course curriculum, and earns the student a Permaculture Design Course certificate.

What is the curriculum like? How many times will we meet? What types of readings are done?

Course outcomes include:

Comprehension of the Permaculture design system and the protocols for the Permaculture site design process.
Understand the basic Permaculture design strategies for water, soil, gardens, trees, climatic zones, structures and communities.
Apply Permaculture teachings to all assignments.
Articulate the Permaculture design system through feedback to other students and presentation of projects and assignments

The whole certificate takes about 100 hours to complete, or up to 120 hours depending on how long it takes you to complete your project/assignments.

What is the syllabus for this course?