Designed For

A course for those who are passionate about or interested in connecting others to natural, cultural, and historical resources at national or regional parks, nature centers, historical sites, museums, aquariums, or zoos.

Dates

Developing a Message: Crafting Themes, On Demand
Designing the Message, Opens July 24
Sharing the Message, Opens October 30

Delivery

Online, self-paced

Cost

$390 per course; $1400 for certificate
Save $160 when you register for the full four-course certificate series

PLEASE NOTE: Between June 30th at 11am to July 1 at 12pm we will be performing a site update, and will not be able to accept credit card payments during that time. We apologize for the inconvenience. The system will be fully functional on July 1 after 12pm.

Length

Varies

Units

10 CEUs (2.5 CEUs per course)

Course Length

Courses 1, 2, 4: 24 hours
Course 3: 35 hours
Engage the public in the world's cultural, environmental and historical resources with the Master Interpretive Guide certificate program.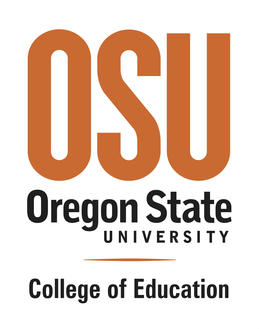 By combining dynamic online courses with internship opportunities, participants will become master interpretive communicators. The curriculum helps participants identify audiences and learn how to reach these groups through interpretive writing and design. The certificate provides high-level professional development to those in the field and invaluable resources for job seekers.
An advisory board of experts in the field provides insight on the program's curriculum and connects participants with organizations in the industry. Download a flier with more information.
Master Interpretive Guide Certificate
How to identify a park or museum's audience, theme and setting.
Skills to craft interpretive themes in order to engage an audience.
Tools to create engaging interpretive display materials and write interpretively.
Assess and evaluate interpretive exhibits and displays.
Erin Hicks

Erin is a museum professional with over 10 years of experience working on the design and development of art and history museum exhibits. Erin expanded that experience to include museum education theory and practice as she earned a masters degree in museum studies, specifically following a learning track of visitor experience and education. Her coursework and research focused on interpreting and exhibiting art collections, art education in museums, and administrative topics such as museum planning and the economics of arts and culture. While attending Buffalo State, SUNY, located in Buffalo, New York, Erin was introduced to the study of creativity and the impact that creative problem solving methods could have on critical museum issues by completing coursework at the International Center for Studies in Creativity (ICSC) also located at Buffalo State. Erin's academic and professional work in the field culminated into a research project entitled Second Nature: An exploration in planning and design concepts for a place- and community-based museum process.