Designed For

Professional and hobbyist gardeners interested in sustainable practices.

Dates

January 6 - March 30, 2020

Delivery

Option 1: Hybrid | Online and On-site at local extension office | Instructor-led
Option 2: Online | Instructor-led

Cost

Option 1: $390 (+ $60 registration fee)
Option 2: $490 (+ $60 registration fee)

Units

National Association of Landscape Professionals (NAPL); 24 CEUs from category Educ3
Oregon Landscape Contractors Board (OLCB): 16 CEHs

Contact

PACE@oregonstate.edu
541-737-4197

Ask us about Workforce Development Training. We can customize this program to fit your organization's specific needs.
Option 1: Certified Master Gardener
An Alternate Route to Becoming a Certified Oregon State University Extension Master Gardener Volunteer (open to Oregon residents only). Register for Option 1 by mid-December. Enrollments after that date may not be approved.
Would you like to become a Master Gardener Volunteer? FIRST, contact your local Extension Office to find out what live training they offer - this is the best route to becoming a Master Gardener.
If the timing of the live training doesn't work for you, this Instructor-led Online Training is an excellent alternative. The curriculum includes:
Recorded lectures on a variety of required topics
Additional lectures for optional specialized knowledge
Lively forum assignments and discussions with other students
Weekly quizzes to help you retain information
Extensive additional resources to help ensure your long-term success
To become a Master Gardener in your county and receive a badge, take this course and pass the final exam, then complete 40 to 70 hours (varies by county) of on-site volunteer practicum. You will apply the concepts you learn in the online training course to community volunteer opportunities through your local Extension Master Gardener Program.
Master Gardener volunteers must complete volunteer and continuing education requirements to maintain certification.
Option 2: Certificate of Home Horticulture
The same training Master Gardeners receive in Option 1, for those who want the training but do not want to become a Master Gardener Volunteer. Participants receive a Certificate of Home Horticulture upon successful completion of the online course.
Online Master Gardener Program Description
The Master Gardener & Home Horticulture Basic Training course is designed for anyone who is interested in learning more about the effective and sustainable management of their home horticultural landscape. There are no course prerequisites, although a basic understanding of plants is helpful.
In this course you will learn about the art and the science of caring for plants. We examine plant types (e.g. woody, herbaceous), garden types (e.g. container, vegetable), and elements that influence the growth and vigor of plants in the home garden (e.g. pathogens, soils, insects, management decisions). We will also focus on the prevention and diagnosis of plant problems, as well as a least toxic approach to tolerating and/or managing plant problems in the home horticultural landscape.
Those who do not need or desire certification or continuing education may take this self-paced series for their own personal and professional development. Click here for details.
Hear From Past Online Master Gardener Students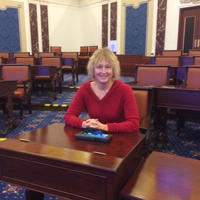 I wanted to become a Certified Master Gardener in OR. I loved the flexibility as I was on the East Coast at the time. The instructor provided wonderful feedback and tried hard to engage us, which can be hard in an online format. After completing the online course, I was able to get my volunteer hours in so that I am now a certified OR MG!
~ Beth Ewy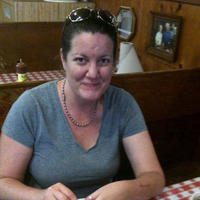 I learned a lot about the PNW flora, conifers and how to better amend my soil. The instructor was great, very responsive. I enjoyed the practical requirements. If you're interested in learning about the diversity of this region, and how to better take care of plants, then absolutely I would recommend the program.
~ Donna DeViney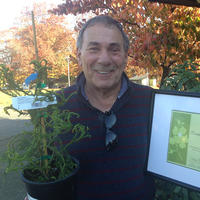 I now have a new network and I've helped people learn how to garden without chemicals. After the course, I've helped grade school kids to like worms by teaching a class in 5th and 6th grade. I loved it all.
~ Rob Kappa
The convenience of taking the class online was priceless. I was concerned I'd have enough time to put into the course given my busy schedule, but I was able to successfully complete the course working two jobs, plus the support of my full-time employer who let me change my lunch schedule to allow time to study. It was a great accomplishment for me and proved to me I can do whatever I put my mind to doing. I learned new skills and concepts and have a ton of resource material to refer back to as needed. I can't speak highly enough about the experience overall.
~ Barbara Corley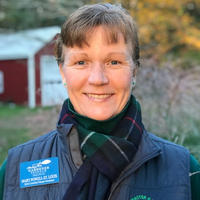 I enjoyed the opportunity to learn about gardening from professionals but in online fashion. Completing this online master gardener program and earning a certificate in horticulture inspired me to further pursue the UCONN Master Gardener program this year and earn my formal certification. UCONN Master Gardener class of 2018!
~ Mary PowellStLouis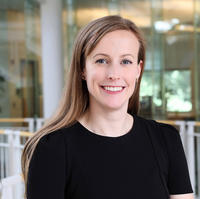 I love gardening and wanted to meet more people that share my passion. Through this program, I met some wonderful people - actually, I met more of my neighbors through this program! The people I worked with were so interesting! Learning online was wonderful for someone working full time. The volunteer opportunities were also flexible, making it easy to complete 60 hours. I hope to see more young people and will encourage others to try this program.
~ Margot Wheeler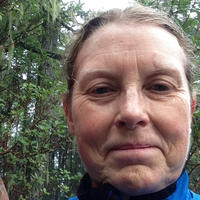 I learned a ton and yields are up. I now have a scientific approach to organic food production. I enjoyed learning botany, soils, entomology and herbicides & pesticides. It was rigorous, but fun.
~ Suzanne Porter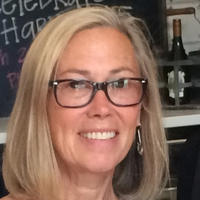 I like wearing my Master Gardener fleece vest and being approached by people with gardening questions. I also like having my gardening knowledge legitimized! This program enhances gardening knowledge, which is important because so many people have gardens/yards and feel frustrated about how to take care of it. My favorite part were the discussions and learning how to approach specific problems and hearing from others on what NOT to do, or from others' bad experiences.
~ Stephanie Pringle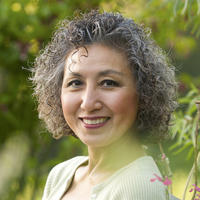 I incorporated what I learned in teaching the general public about gardening and it greatly enhanced my classes. I enjoyed the online flexibility, quality instructors, and the ability to revisit lectures via weblink. I would recommend this program due to the benefits mentioned above, plus the quality, research-based information. OSU made online learning easy and I highly value the quality content and instructors.
~ Sherry Sheng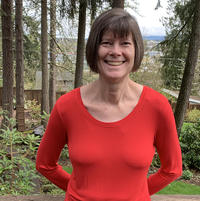 This was something I always wanted to do. The daytime class didn't work for me because of work. After taking the class, I was able to step into the Plant Clinic and stay with it. I loved the diagnostic section and the online flexibility for a working person. I had a great experience and would do it again.
~ Jan Gano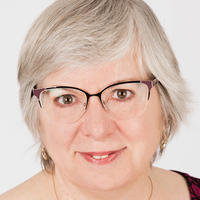 I wanted to be a better gardener. The course was a great education on all aspects of gardening. This summer I helped a work-colleague turn her front yard into a meadow of wildflowers with knowledge I learned. I visited it recently and it's beautiful!
~ Cynthia Chase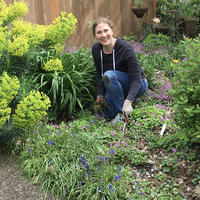 I learned a lot and met great people and got involved in the community. The time involved compared to the amount I learned was well worth it. A lot of what I learned involved practices that everyone should know, IPM, when and how to use a pesticide if necessary, safe practices that help Mother Earth, etc. It was a great and thorough program.
~ Barb Renker
The basics of botany and entomology
Integrated pest management and pesticide safety
Soils, fertilizers and composting
Ornamental, herbaceous plants and woody plants
Vegetable, indoor and container gardening
Sustainable landscaping
Plant pathology
Signe Danler

Signe Danler is a veteran Master Gardener and landscape designer with a Masters of Ag degree in Horticulture. With the OSU Extension Service Master Gardener Program, she uses her experience and training in gardening, urban forestry and ecological landscaping to communicate about and promote sustainable gardening and landscaping practices.

Email: signe.danler@oregonstate.edu

Gail Langellotto

Gail Langellotto works with the Oregon State University Master Gardener program, state and local agencies, nonprofits and other non-governmental organizations. She helps to develop a better research-based understanding of how to design and sustainably manage gardens and parks to maximize ecosystem services. Her OSU Extension Service and outreach efforts are focused on communicating research-backed management practices to home gardeners and commercial landscapers.
Can I become a Master Gardener by taking this course?

Yes, that is exactly what Option 1 of the online Master Gardener course is designed for, although there are some additional requirements before you actually become a Master Gardener volunteer.

Master Gardener programs are administered and implemented in each individual county, and most of them provide on-site trainings for their volunteers. If you can attend the live training in your county, that is always best. If for some reason you cannot, the online course is a good substitute, but you will also need to perform the volunteer service requirements for your county program.

If you live in Oregon, we can help put you in touch with the MG Coordinator for your county, so you can apply for the local program. We will coordinate with them to facilitate your integration into the local program. All of them will accept the online course in lieu of live training, but some do require you to attend a one-day orientation in the County as well. After you complete this course, you will enter the local program and complete your volunteer practicum and any future volunteer activities under the supervision of your local MG Coordinator.

How long do I have to complete the volunteer hours in my county?

It varies, a bit, by county . . . but in general, volunteer hours are expected to be completed by November 1st, in the year someone completes their training.

How many hours per week should I expect to spend on the online course?

On average, students should expect to spend 6 hours per week on this course, viewing narrated lectures, participating in the discussion board, and completing readings, assignments and quizzes. Some modules are likely to require less time. Individuals without a background in science or horticulture may find that it will take more than 6 hours per week to complete some of the more technical modules, such as basic botany, soils and entomology.

What is the difference between Option 1 and Option 2?

Option 1 is for Oregon residents who want to become an OSU Extension Master Gardener Volunteer, but can't take their county's on-site training. The cost of Option 1 is $390, less than Option 2, because Oregon Master Gardeners give back to the state in the form of volunteer service.

Option 2 is for people who would like to take an excellent basic horticulture and gardening course, but do not want to become a Master Gardener Volunteer. Option 2 students receive a Certificate of Home Horticulture upon completion of the course, and are not obligated to volunteer with the Master Gardener Program at any time. The cost of the Option 2 training is $490.

Is it possible for someone from another state to take the OSU online course, and become a Master Gardener in their state?

Yes, it is possible for non-Oregon residents to use this course as part of their route to earning a MG badge, but it may or may not be the best alternative. All Master Gardener programs are administered locally, at the county level, so the first thing you should do is to get in touch with your local Extension office and see what local training they offer. If it is possible for you, this is what you should take. Since the online course is written and taught in Oregon, there is a definite western Oregon bias, i.e, mild, wet winters and dry summers. A gardener in a different part of the country may find many of the plants, pests and materials unfamiliar. Taking your local training will give you the best information about your area, and integrate you into the local program. This is also where you will do your required volunteer hours.

You can quickly locate your local Extension office here http://npic.orst.edu/pest/countyext.htm

If you do want to become a Master Gardener in your non-Oregon county, but cannot attend the local training, then this course might be an alternative for you. Please get in touch with your local MG volunteer coordinator, to ask if they would be willing to accept this online course in lieu of their on-site training. If they would like more information about the online course, have them contact the instructor.

If they are willing, then you can sign up for Option 2 of the online MG course (the training is identical, but Option 1 is only for Oregon residents). After you complete the online course, you will need to arrange your volunteer payback hours in the county where you intend to become a MG.

Would I be able to complete Option 2 and then continue on to pursue a Master Gardener badge once I have time to complete the volunteer practicum?

It is technically possible under some circumstances to pursue a Master Gardener badge after you complete Option 2 of the online Master Gardener course, BUT this practice is generally discouraged and requires approval from the instructor, the MG program coordinator or manager and the department head. Normally volunteer practicum hours must be completed within a few months of completing the Master Gardener training, while the training is fresh.

So we recommend that you take the program that you can live with completing now.

Is it possible for someone from outside the United States to earn a Master Gardener certificate through the online course?

No. Becoming a Certified Master Gardener requires that the volunteer work with an Extension office in the U.S to fulfill their volunteer obligation. Option 2 would be the best choice for someone from another country, where there is no Extension program. They will receive a Certificate of Home Horticulture when they complete it.

Is this an Organic gardening course?

Generally we use the word "sustainable" more than "organic", since it covers a more general array of approaches. The primary resource book for the Master Gardener course is titled "Sustainable Gardening", and we always emphasize low-impact, non-toxic methods wherever possible. That said, the course is meant to be a general education in the basics of many different aspects of gardening, and to appeal to many different gardeners, both organic and conventional. Things like Integrated Pest Management (which can use pesticides when necessary) are considered to be part of a sustainable approach, so these are covered. In all cases, what we teach are the methods which are best supported by current scientific research and practical knowledge.


If you garden entirely organically, it will be particularly useful for you to learn about basic botany, insects, and about how soil, soil organisms, compost, and fertilizers work together, as well as diseases and pests you might encounter. Without the "crutch" of pesticides, deep knowledge is important in managing organic gardens for their best health. The more you know, the better equipped you are to make informed choices.