Designed For

Professional and hobbyist gardeners interested in sustainable practices.

Dates

New dates coming soon!

Delivery

Online | Instructor-led

Cost

$490 (+$60 registration fee)

Length

Seven weeks

Units

PLANET: 24 CEUs from category Educ3
Oregon Landscape Contractors Board (OLCB): 16 CEHs
If you're looking for a comprehensive, science-based, horticulture and gardening essentials course, our Home Horticulture Certificate could be for you!
This expert-led course provides the same training as our popular Master Gardener Online program, which offers an exceptional experience that will help your garden thrive.
Certificate of Home Horticulture
Upon completion of this accelerated summer course, you will receive a Certificate of Home Horticulture.
The curriculum for the online Home Horticulture course includes an innovative online format that includes:
Recorded lectures on a variety of required topics
Additional lectures for optional specialized knowledge
Lively forum assignments and discussions with other students
Weekly quizzes to help you retain information
Extensive additional resources to help ensure your long-term success
We have traditionally offered this option alongside our Master Gardener Online program, which takes 12 weeks to complete. This new summer intensive version of the course allows you to gain the same training in a fraction of the time!
Our summer intensive program will not provide a pathway to "Master Gardener certification." For MG certification, check out Option 1 that starts in January.
Online Home Horticulture Course Description
The Master Gardener & Home Horticulture Basic Training course is designed for anyone who is interested in learning more about the effective and sustainable management of their home horticultural landscape. There are no course prerequisites, although a basic understanding of plants is helpful.
In this course you will learn about the art and the science of caring for plants. During the seven weeks, we will examine:
Plant types (e.g. woody, herbaceous)
Garden types (e.g. container, vegetable)
Elements that influence the growth and vigor of plants in the home garden (e.g. pathogens, soils, insects, management decisions)
We will also focus on the prevention and diagnosis of plant problems, as well as a least toxic approach to tolerating and/or managing plant problems in the home horticultural landscape.
Hear From Past Home Horticulture Students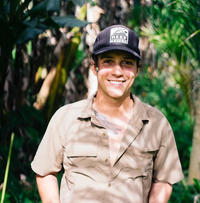 I wanted to learn more about the science behind plants. I also wanted to validate my pre-existing knowledge of horticulture and desired a defined certificate that I could present to a future employer. I learned more information, gained quality written readings in the form of pdf downloads, and received a certificate for my resume. And the online flexibility, and the readings were all really easy to read and full of important information.
~ Jake Cardoza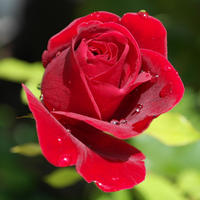 This program taught me how to correctly manage my plants and any pest/disease they have. I was concerned about the pace of the class as it was accelerated, but did not find it to be too fast. I enjoyed the online flexibility and ability to look through quizzes at a later date. It was very instructive and just challenging enough to really teach students.
~ Keira Hedges
The basics of botany and entomology
Integrated pest management and pesticide safety
Soils, fertilizers and composting
Ornamental, herbaceous plants and woody plants
Vegetable, indoor and container gardening
Sustainable landscaping
Plant pathology
Signe Danler

Signe Danler is a veteran Master Gardener and landscape designer with a Masters of Ag degree in Horticulture. With the OSU Extension Service Master Gardener Program, she uses her experience and training in gardening, urban forestry and ecological landscaping to communicate about and promote sustainable gardening and landscaping practices.

Email: signe.danler@oregonstate.edu

Gail Langellotto

Gail Langellotto works with the Oregon State University Master Gardener program, state and local agencies, nonprofits and other non-governmental organizations. She helps to develop a better research-based understanding of how to design and sustainably manage gardens and parks to maximize ecosystem services. Her OSU Extension Service and outreach efforts are focused on communicating research-backed management practices to home gardeners and commercial landscapers.