Dates

Select One of the following course options:
Instructor-Led: October 14 - December 8, 2019
Self-Paced: always available

Delivery

Online

Cost

$735 + $60 reg fee

Length

8 weeks

Course Requirements

The course consists of 16 to 18 self-paced modules that require 30 to 90 minutes and should be completed in the week assigned.

Instructor-led webinars will be held for two hours starting at 8:30AM on October 16 and 30, November 13, and December 4.

Why Drying Lumber is Important
Drying consumes 70% of the energy used to convert a tree to lumber and represents 10-15% of the cost.
That can result in massive expenses if not done properly.
However, if you're able to reduce the checking, warp, and stain due to drying by 1%, that can add $500,000 to $1,000,000 annually to the bottom line of a large sawmill.
In short, it is vitally important to dry properly, yet efficiently.
Learn How To Dry Lumber Properly and Efficiently
Kiln operators, supervisors, and others associated with industrial lumber drying have benefited from How to Dry Lumber for Quality and Profit since 1949 when it was first offered by Oregon State's Forest Research Laboratory.
This is the course's 71st annual offering, and has been revised and updated, to an online format.
By the end of this online course, you will gain an understanding of:
Wood structure, how water moves through it, and how internal stress is developed and relieved.
How to control the temperature, relative humidity, and air velocity to create drying schedules that remove water quickly while minimizing defects and stress and maintaining color.
The essential components of kiln heating, humidification, and airflow systems, how they operate, and how they are controlled and maintained.
How lumber is prepared for drying and protected after drying including sorting, stacking, charge preparation, and dry track management.
What are the main quality control procedures needed to consistently produce quality lumber in a cost-effective way.
What are the demands placed on the kiln operator by the sawmill and planer and how to be safe around kilns.
Lumber Drying Course Summary
The course is offered in two convenient formats (instructor-led webinars or self-paced). With either format, you'll be able to save money and eliminate travel hassles by completing the program all online. Just like a traditional in-person course, you'll have access to the instructor for questions.
INSTRUCTOR-LED WEBINARS:
The webinar format consists of two to three online modules done weekly and four two-hour webinars. There are also seven discussion assignments designed to have the learners reflect on current practices and discuss stimulate discussion among course them.
Conflicts sometimes come up that prevent webinar attendance. Webinar content can be made up by arrangement with the instructor. If multiple conflicts are anticipated, consider taking the self-paced format of the course.
SELF-PACED:
The self-paced format consists of 29 online modules done weekly and the seven discussion assignments.
Online modules require a Windows or Mac computer or tablet with web access. Full participation in webinars requires a computer with web access, webcam, speaker, and microphone. The minimum webinar requirements are a computer with web access and a phone connection. Discussion topics may require a camera or cellphone for photos.
Meeting Real-World Requirements
Construction lumber customers desire a product that is at an appropriate moisture content to prevent warp, without splits, bright, and free of mold and insects. These attributes result from proper kiln drying.
Wood for millwork and furniture have similar requirements but must also be free of internal stress so the lumber can be remanufactured. Nonuniform moisture content or internal stress results in pieces that change size, joints that do not fit together, and problems in gluing and finishing.
To learn how to dry lumber for quality and profit, please secure your seat in our next course offering.
Lumber Drying Instructor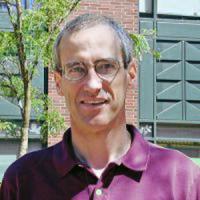 Dr. Mike Milota is the owner of Wood Moisture Solutions, LLC providing training and consulting for the lumber industry. He is Professor Emeritus, Wood Science and Engineering, Oregon State University. He is a registered professional engineer in Oregon, although has now retired the license.
Mike attended Iowa State and Oregon State Universities, then started his career with the Masonite Corporation in Chicago in the wood composites industry. He then worked at the US Forest Products Laboratory in Madison Wisconsin after which he was on the faculty at Oregon State for 29 years. Mike's main research focus was in lumber drying, but he also worked in lifecycle analysis and measuring air emissions from processing wood products.
Mike organized the lumber drying workshop at Oregon State for 31 years and has also put on many on-site workshops for sawmills.