Designed For

Individuals who want to learn the latest in coding

Dates

Application Deadline: October 20, 2017

Start Date: November 6, 2017

Delivery

100% Online
Instructor-Led
.NET CURRICULUM
ASP.NET MVC
REST Using Web API
SQL Server 2014
ADO.Net / Entity Framework
Visual Studio 2015/ NUnit
Dapper
JAVA CURRICULUM
Servlets / JSP
Spring MVC / DI / AOP
Web Services
MySQL
Spring JDBC Templates
Net Beans / J Unit
Maven / Tomcat

Cost

Length

In 12 weeks, you'll learn the fundamentals and the full certificate can be completed in 10 months.

Contact

PACE@oregonstate.edu
541-737-4197

Ask us about Corporate Training. We can customize this program to fit your organization's specific needs.
FREE Webinar! Coding Career Path Essentials and Guidance Presented by Eric Wise, Chief Academic Officer with The Software Guild. Access this webinar right now to get the blueprint for new career opportunities in coding and IT fields, with a framework that builds on your unique career strengths.
Want to separate yourself and your resume from the pack and learn a new set of skills in months? Oregon State University's in-depth Java | .Net coding bootcamp, developed in partnership with The Software Guild, is designed to provide you with a defined career path, in-depth coverage of software development and connection to a robust employer network.
Learn to Code
Java and .NET/C# are stable, proven, and in high demand. Not only are these languages proven, but they continue to grow. As companies move out of the start-up phase and into long-term growth, they need the languages that will scale with them. That's where these languages, and your skills, are so critical.
In addition to being in demand, learning to code also gives you flexibility. Java and C# are both based on the C language, so your skills are easily transferable between both stacks as well as C++ and Objective-C. With our program, you won't just become proficient at coding; you will be taught how to learn coding languages, meaning you can keep your skills fresh long after you graduate.
WHY THIS CODING BOOTCAMP?
Combining a comprehensive curriculum focused on application with a uniquely collaborative and immersive setting, this coding program is designed to prepare you for entry-level software development jobs.
Essentially with this 10-month certificate, you will jump-start your new career:
The Languages Employers Are Looking For: Choose either .NET/C# or Java, which are two of the most popular languages for Fortune 500 companies.


Highly Trained Faculty: Learn from experienced instructors who average more than 10 years of industry experience.


Real World and In-Demand Skills


Military-Style Efficiency: Learn an entirely new set of skills online in 10 months won't be easy, but it will be worth it.
The result is that you'll graduate with a resume-worthy credential from OSU & The Software Guild, which both carry respected name recognition. And since it's online, you'll be able to keep your schedule and learn when it's most convenient for you.

There are 300+ employers in our coding bootcamp network. These employers know the quality of our graduates and are prepared to hire them.

What Is the Software Guild?
Not all coding bootcamps are created equal. Before you can even become a student (aka "apprentice"), you'll need to take and pass an aptitude test, which helps determine whether you'd be a good candidate for the accelerated and face-paced learning environment. With the selective nature of the program, you'll be in small classes that feature 1:12 student/teacher ratio. And once you complete it you can join a professional network and interact with past, present, and future guild members as well as access to 300 employers in our hiring network, with more being added every day.
What Have Past Students Thought About This Coding Bootcamp?
"Prior to attending the Software Guild, I had a job. But now, I have a career in a field that I love, and that wouldn't be possible without the Guild. I took a huge risk leaving a job that paid well to pursue something that I was passionate about. Before the course was even completed, I had already received an offer and started working the very next week in a great company where I can grow as a developer." – Garrett Johnson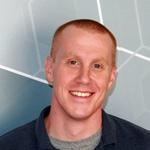 "I felt very fortunate that we had such a great teacher that cared for us a lot. It was a small class, and everyone was smart, capable and engaged. And we had a lot of fun too… They advertise the 'family' Guild feel and that certainly holds true for sure. The program was definitely worth it." - Michael Johnson, on campus Software Guild alumni
Online Convenience
With online, you'll get to access to the course and can learn when it's most convenient to you and your schedule.
Lectures are conducted via video, and instructors are available via instant messaging or email to answer questions. Just like a traditional classroom, you'll be able to ask questions and work directly with the professor and your classmates.
Council on Integrity in Results Reporting
The Software Guild has joined the Council on Integrity in Results Reporting (CIRR). Along with Course Report and SkillsFund, they are one of only 16 bootcamps to commit to this organization.
Get Started Today
Oregon State University's mission is to help you advance your career through continuing education, and now, you can prepare for some of the most in-demand jobs of today … and tomorrow. This bootcamp is designed to increase your proficiency in coding, as well as develop the actual skills employers look for in potential employees. Get started and learn more about this coding bootcamp.