Designed For

HR professionals seeking Society for Human Resources certification (SHRM-CP or SHRM-SCP).

Dates

SHRM-CP and SHRM-SCP Online Certification Prep Courses
New dates coming soon!
Work through weekly course materials and activities at your own pace with consistent guidance, coaching and personalized feedback from our expert instructor.
Live Webinars scheduled throughout the course for intensive review sessions with instructor.

Delivery

Online

Cost

$1,350 | Includes FREE SHRM Learning System ($920 value)
($190 discount for SHRM members)

Units

3.6 CEUs

SHRM Materials

You will receive the official SHRM study materials before the course start date. It is highly encouraged that you begin working through the materials before you attend the class, so you can spend class time getting all your questions answered!
Earning your SHRM-CP or SHRM-SCP credential certifies you as a recognized expert and leader in the HR field. This accomplishment also highlights your breadth of knowledge in matters ranging from recruitment and benefits to employee relations, risk management and more. Your knowledge, experience and leadership in HR are valuable assets to your organization, which ensures you and your organization remain competitive in today's economy.
Having said that, finding time to prepare for a SHRM certification exam can be a challenge. Our flexible online program is designed to make the process easier, more efficient and more successful for you. Here's how our course works for you:
Flexible weekly discussions, activities and recommended readings allow you to participate at your own pace and in ways that work best with your busy schedule.
Personalized feedback and coaching from our expert instructor make this experience uniquely helpful for participants.
Where results are concerned, our participants have had pass rates that far exceed the national average.
Preparing for Your HR Certification
This experience will expand and test your knowledge and practical, real-life competencies in areas critical for HR career success. The intensive course combines expert instruction with the SHRM Learning System® for SHRM-CP/SHRM-SCP, so you will learn faster, retain more knowledge and stay on track for success on the exam.
By attending our course, you'll benefit from:
Gaining access to the SHRM Learning System, the most complete resource available to prepare for certification
Insights on effective, proven strategies to prepare for the SHRM exam
A structured learning experience that keeps you on track
Opportunities to network and learn from your peers
Option for employer payment on your behalf
Up to 36 continuing education units (CEUs)
Invest in yourself and your career by becoming SHRM certified. We look forward to seeing you online!
SHRM Certification
The SHRM-CP and SHRM-SCP exams have been awarded accreditation, a pronouncement that the HR credentials meet the highest standards in testing.
There are now 96,000 SHRM-certified professionals, which makes it the fastest-growing HR certification community and the SHRM-CP and SHRM-SCP are the most widely-taken HR exams in the world.
Society For Human Resources (SHRM) Eligibility Requirements
Note; HR professionals must meet specific educational and work experience criteria in order to be eligible to sit for the SHRM-CP or SHRM-SCP exam. SHRM criteria.
What Do Previous SHRM Test Prep Students Say?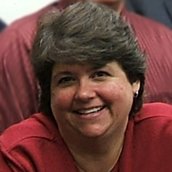 "Thanks for tips on test management. I used the full 4 hours with only 5 minutes to review marked questions (changed 2). I didn't take any breaks. When I finished the exam and got the "PASSED" notification I almost started to cry from excitement and exhaustion. Thank you so much for all your guidance and support. Could not have done it without your class and study recommendations."
Connie, SHRM-SCP
"Thank you so much for your coaching in class, online, via email and individual follow up. I could not have passed my SHRM-CP without your instruction, guidance and encouragement.

The Situational Judgement scenarios were loooong. The questions and possible answers were lengthy and number of questions associated with each were few (2 - or 3), consistent with other feedback.

The most important advice I have is pace yourself in the test. Be aware of the clock, but don't let it rule you. I answered all test questions with 9 minutes to spare. As I reviewed marked questions I found that I should trust my frontal cortex responses and stuck with them. Reviewing the HR Competencies book, highlighted sections of each and glossaries of each was a help - good reinforcement/refresher. I am curious to see what my official results report.

There was no part of the test that I felt was a cinch. It took using SHRM best practice mindset and honest process of elimination.

Thanks so much for all your guidance and support. And thank you to those who've shared their feedback on the class page, these emails and of course the in person three day class. You all are awesome."
"I am happy to report that I passed my SHRM-CP test today! As was reported by others, the situational judgment questions were quite lengthy and only had a few questions after each one. I remembered your advice about framing my answers in the context of the best practice of a department head at a large, global organization. I took the day off work yesterday and reviewed the glossary items, employment law resource and accounting formulas in the book in final preparation for my test today. Some of the questions on the test seemed very unfamiliar and unlike anything else we had studied. I chose to mark those items and go back to them after completing the rest of the exam. Those items seemed easier to answer the second time around. I reviewed those and others I had marked after I got through all the questions.

Your advice about how to pace yourself through the test definitely helped. I finished checking the marked questions and submitted my test with just a few seconds to spare. Like others who passed, I only changed a few answers during my review.

Thank you so much for your guidance and encouragement during the class. Your advice was spot-on and your encouragement to keep pace with the materials even though it seemed overwhelming at first due to my personal family emergency issues definitely helped me to finish my class time well and gave me a couple of weeks to review before my actual test.
My only regret for the class is that I am located so far away and that precluded me from attending the in-person intensive sessions on campus. If schedules permit, it might be helpful to have the in-person classes on consecutive days in the future so that those who live out of town might be able to attend.

Thank you again for all your guidance during the class."