Download Syllabus
(279.14 KB)
Designed For

Professional entrepreneurs hoping to start their own commercial distillery.

Dates

New dates coming soon!

Delivery

On-site | Corvallis, OR

Cost

$1,995 (+ $60 registration fee)

Length

Five days

Contact

PACE@oregonstate.edu
541-737-4197

Ask us about Workforce Development Training. We can customize this program to fit your organization's specific needs.
Click here for a FREE, on-demand webinar with instructor Paul Hughes.
The production of distilled spirits is a diverse, mature industry, and it is currently changing quickly as new distilleries and the craft movement reshape the market. Our Distillery Startup Workshop gives you the knowledge and skills needed to enter this market and launch your own unique distillery.
Oregon State University's Food Science and Technology department is world renowned for their work in beer, cider, wine and spirits. With our Distillery Startup Workshop, you will train with the same industry-leading experts working in other areas at the university.
Start Your Own Distillery with Expert Guidance on the Business of Whiskey, Vodka, Gin, Tequila and More
In our expert-led five-day workshop, you will:
Learn essential information on relevant practical aspects of making a new spirit and finishing the product.
Interact with practical demonstrations of distillation.
Address the challenge of adjusting alcohol content to legal requirements.
In addition to these key areas, you will also focus on the business of spirits. You will examine selected business models and planning methods, and consider the potential impact of licensing and taxes on cash-flow. You will also gain an introduction to labeling requirements and explore new product development and innovations. The course will end with a laboratory competition to produce a new gin.
Focus on the Business of Distilling
In this intensive distilling course, you will learn practical tools and techniques to help you successfully begin and maintain your own distillery. Gain essential information on necessary distilling equipment, production licenses, permits, laws and more. You will also be able to develop an effective business plan to ensure that your operation is a success.
Whether you want to learn how to start a craft distillery start working for an existing operation or just want to learn how to distill, this course will provide you with the essential knowledge you need.
Hear From Past Distillery Startup Participants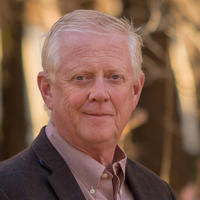 This workshop provided me and my business partner (who also attended this workshop) a realistic understanding of what it takes to start a distillery. I thought the instructor was very helpful in answering questions and getting feedback. I liked the discussions that followed the presentations. The material covered a broad range of topics and all of them were very relevant to someone wanting to start a distillery. I would recommend this workshop to anyone interested in starting a distillery.
~ Rob Jellesed
Learn Directly From an International Distilling Expert and Consultant
This distillery course is led by Oregon State University professor Paul Hughes.
Paul spent a decade working as a research scientist with Heineken International and has also served as an industry consultant. He holds a doctorate in chemistry from the University of London and a Master in Business Administration with a specialization in innovation. He has co-authored two textbooks (one on beer, one on whisky), four patents, and more than 60 peer-reviewed and conference papers. Paul came to Oregon State University in 2015 to establish a dedicated distilled spirits program and training and loves debunking common myths around distilling.
Gain an overview of spirits production and opportunities for spirit aging.
Develop an explicit understanding of the various business models commonly employed by new-to-industry distillers.
Understand the multiple impacts of choice of spirits on production requirements.
Understand foundational analytical and proofing requirements for spirits production.
Gain insight into the legislation, excise and licensing of spirits with a federal and Oregon emphasis.
Hear insights into how craft distillers are reshaping the distilled spirits sector.
Paul Hughes, MBA, PhD

After gaining his PhD in chemistry from the University of London, Paul moved into the brewing research sector in 1990. After spells as an industry-sponsored research scientist and then principal scientist with Heineken International, Paul moved to Heriot-Watt University in 2005 as Professor of Brewing and Distilling and director of the International Centre for Brewing and Distilling. Paul moved to Oregon in 2015 to establish a dedicated distilled spirits program. Paul holds an MBA with a specialism in innovation and he teaches, trains and consults internationally. He has co-authored two text-books (one on beer, one on whisky), four patents and more than 60 peer-reviewed and conference papers.
Is this course relevant for me as I'm planning to start up a distillery?

Yes, we are aiming to provide a strong introduction to the multiple elements required for a successful start-up.

I'm not a scientist or engineer. Will I find it difficult to understand this course?

There will be some technical elements discussed during this course where necessary to explain business-relevant activities. However, we will keep these to a minimum and recommend further reading for those interested in additional detail.

Will I be able to taste spirits during this course?

There will be small sensory evaluation sessions throughout both days (15 - 20 products in total), but participation is optional.

I'm planning my start-up outside of Oregon. Is this course relevant for me?

Yes, it is. We do not cover the various licensing and state tax issues for states other than Oregon, but we do provide general guidelines and pointers.