Designed For

Designed for pharmacists who play a unique role in tobacco cessation efforts, due to the quality and quantity of the knowledge about prescription medication and their possible interactions with nicotine replacement therapy (NRT; nicotine patches, gum, etc.).

Dates

Anytime

Delivery

Online
If you are a pharmacist working in a pharmacy organization or chain, you may wish to contact your district or regional manager to determine if your company has partnered with Oregon State University College of Pharmacy to provide this education on a group contract.

Cost

$195

Length

3 hours

Units

Accreditation Council for Pharmacy Education (ACPE): 0.3 CEUs
UAN: 0008-0000-17-082-H01-P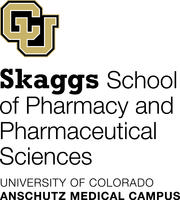 The Colorado State Board of Pharmacy Approved "Statewide Protocol for Dispensing Tobacco Cessation Products" was approved and in effect as of March 2017. The Protocol was a direct result of Colorado Senate Bill 16-135, which created the infrastructure for the Colorado Boards of Pharmacy, Medicine, and Nursing to work collaboratively with the Colorado Department of Public Health and Environment to create statewide protocols to address public health needs. The smoking cessation protocol was one of two such statewide protocols that were initially approved in Colorado. We are amongst a small handful of states that offer similar smoking cessation services, but Colorado's protocol is indeed one of the most comprehensive.
The comprehensive training program "Comprehensive Smoking Cessation Education for the Colorado Pharmacist" and all supporting materials were developed in Colorado via a collaborative group of clinical experts and dedicated stakeholders in the pharmacy profession. We are honored to partner with Oregon State University to offer this training program that allows Colorado pharmacists to meet the requirements necessary to provide smoking cessation care to eligible adults in our state.
This training program will provide you the educational resources to safely prescribe smoking cessation therapies. It includes background information (prevalence, burden of tobacco use, addiction and intervention strategies), comprehensive review of medication therapies (pharmacology, clinical approaches to treatment options, and crucial counseling points), practical and business considerations, and finally, Colorado-specific Protocol information to apply to your practice.
Additional materials, including self-screening questionnaires, standard procedures algorithm, visit summary documents, the full clinical guidelines, and many other useful resources are available on the Colorado State Board of Pharmacy website: https://www.colorado.gov/pacific/dora/Pharmacy_Protocols
For additional questions, please contact: sop.continuingeducation@ucdenver.edu
The CU Skaggs School of Pharmacy and Pharmaceutical Sciences is accredited by the Accreditation Council for Pharmacy Education as a provider of continuing pharmacy education (CPE). Pharmacists will earn 3 contact hours (0.3 CEUs). In order to received ACPE credit participants must attend the entire program. Partial credit will not be awarded. To earn credit, participants must complete the online program evaluations posted on ipharmCE@UCDenver.edu. Once evaluations are completed, CPE will be uploaded to CPE monitor within 2 days.
Recognize the importance of nationally recognized guidelines and counseling methods and how to use both in the process of helping a patient quit smoking.
Summarize smoking cessation therapies including the mechanism of action, doses, types, use, benefits, and risks.
In collaboration with an individual patient, choose an effective medication therapy to aid with smoking cessation.
Demonstrate appropriate counseling for a patient on the proper use, importance of adherence, and side effects of smoking cessation therapies.
Apply business and practical pearls to offer smoking cessation services in a busy community pharmacy.
Utilize state protocols and standardized tools to incorporate smoking cessation medication therapy services to patients.
Jim Pavlik

Jim Pavlik, Program and Policy Analyst for the Behavioral Health and Wellness Program at the University of Colorado—Anschutz Medical Campus