Designed For

Designed for pharmacists who play a unique role in tobacco cessation efforts, due to the quality and quantity of the knowledge about prescription medication and their possible interactions with nicotine replacement therapy (NRT; nicotine patches, gum, etc.).

Dates

Anytime

Delivery

Online
If you are a pharmacist working in a pharmacy organization or chain, you may wish to contact your district or regional manager to determine if your company has partnered with Oregon State University College of Pharmacy to provide this education on a group contract.

Cost

$195

Length

3 hours

Units

Accreditation Council for Pharmacy Education (ACPE): 0.3 CEUs
UAN: 0008-0000-17-082-H01-P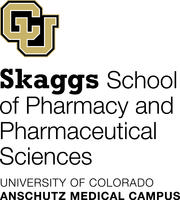 The Colorado State Board of Pharmacy Approved "Statewide Protocol for Dispensing Tobacco Cessation Products" was approved and in effect as of March 2017. The Protocol was a direct result of Colorado Senate Bill 16-135, which created the infrastructure for the Colorado Boards of Pharmacy, Medicine, and Nursing to work collaboratively with the Colorado Department of Public Health and Environment to create statewide protocols to address public health needs. The smoking cessation protocol was one of two such statewide protocols that were initially approved in Colorado. Colorado is amongst a small handful of states that offer similar smoking cessation services, but our protocol is indeed one of the most comprehensive.
The comprehensive training program "Comprehensive Smoking Cessation Education for the Colorado Pharmacist" and all supporting materials were developed in Colorado via a collaborative group of clinical experts and dedicated stakeholders in the pharmacy profession. We are honored to partner with Oregon State University to offer this training program that allows Colorado pharmacists to meet the requirements necessary to provide smoking cessation care to eligible adults in our state.
This training program will provide you the educational resources to safely prescribe smoking cessation therapies. It includes background information (prevalence, burden of tobacco use, addiction and intervention strategies), comprehensive review of medication therapies (pharmacology, clinical approaches to treatment options, and crucial counseling points), practical and business considerations, and finally, Colorado-specific protocol information to apply to your practice.
Additional materials, including self-screening questionnaires, standard procedures algorithm, visit summary documents, the full clinical guidelines, and many other useful resources are available on the Colorado Pharmacists Society website:

For additional questions, please contact: sop.continuingeducation@ucdenver.edu
The CU Skaggs School of Pharmacy and Pharmaceutical Sciences is accredited by the Accreditation Council for Pharmacy Education as a provider of continuing pharmacy education (CPE). Pharmacists will earn 3 contact hours (0.3 CEUs). In order to received ACPE credit participants must attend the entire program. Partial credit will not be awarded. To earn credit, participants must complete the online program evaluations posted on https://ipharmce.ucdenver.edu. Once evaluations are completed, CPE will be uploaded to CPE Monitor within 2 days.
Recognize the importance of nationally recognized guidelines and counseling methods and how to use both in the process of helping a patient quit smoking.
Summarize smoking cessation therapies including the mechanism of action, doses, types, use, benefits, and risks.
In collaboration with an individual patient, choose an effective medication therapy to aid with smoking cessation.
Demonstrate appropriate counseling for a patient on the proper use, importance of adherence, and side effects of smoking cessation therapies.
Apply business and practical pearls to offer smoking cessation services in a busy community pharmacy.
Utilize state protocols and standardized tools to incorporate smoking cessation medication therapy services to patients.
Jim Pavlik

Jim Pavlik, Program and Policy Analyst for the Behavioral Health and Wellness Program at the University of Colorado—Anschutz Medical Campus

Laura Borgelt, PharmD, FCCP, BCPS

Dr. Laura Borgelt is an Associate Dean of Administration and Operations at the University of Colorado Skaggs School of Pharmacy and Professor in the Departments of Clinical Pharmacy and Family Medicine at the University of Colorado Anschutz Medical Campus. Dr. Borgelt's teaching, practice, and research focuses on patient safety and women's health. Her initial interest in educating providers and patients about smoking cessation started over 20 years ago when she was asked clinical questions by patients and family medicine physicians. Since that time, she has worked on several committees regarding smoking cessation in pregnant women and continues to discuss important aspects of behavior change with providers to help their patients quit smoking. Through her training and experience, Dr. Borgelt has extensive knowledge of nicotine and tobacco with regards to its pharmacology, pharmacokinetics, pharmacodynamics, and potential risks.

Emily B. Zadvorny, PharmD, BCPS

Emily B. Zadvorny, PharmD, BCPS is a clinical pharmacy specialist specialist and consultant. Her clinical practice for over 20 years has been in ambulatory care, currently as a clinical pharmacy specialist for the University of Colorado School of Pharmacy and Pharmaceutical Sciences (CU SSPPS) and UCHealth, providing clinical pharmacy consultative services at two family medicine clinics in the Denver Metro area.

As of October 2018, Dr. Zadvorny will be the Executive Director for the Colorado Pharmacist Society (CPS), poised to help influence public policy at the Colorado state legislature, and with various other stakeholders, and to advance pharmacy practice and healthcare in Colorado. Dr. Zadvorny has been a long-standing member of CPS and a current member of the Board of Directors as well as champion for the Legislative Committee. She previously worked for CU SSPPS, serving as the Co-Chair of the Provider Status Task Force in 2015, which culminated in the successful passing of Senate Bill 16-135. She was also instrumental in passing House Bills 18-1112 and 18-1313. Altogether, these groundbreaking new laws expand pharmacists' scope of practice, advance reimbursement issues for pharmacists' cognitive services, and create the opportunity for pharmacist statewide protocols in Colorado. Her professional passions continue to be geriatric medicine, public health, and advancing the pharmacy profession both locally and nationally.


Tonna Farinha, PharmD, BCACP

Tonna Farinha, PharmD, BCACP graduated from Regis University School of Pharmacy in May of 2014. Upon graduation, she completed the Safeway PGY1 Community-Based Residency Program in Denver, CO. Tonna continued her employment with Albertsons Companies as a practicing community pharmacist and is also a residency preceptor for the Safeway PGY1 Community-Based Residency Program. In addition to her role as residency preceptor she is also the Residency Coordinator for the Denver Division and Experiential Education Coordinator for the Denver and Intermountain Divisions. Tonna is on the forefront of advancing community pharmacy practice through active participation in innovative patient care services.

Robert Willis, PharmD, BCACP

Robert Willis, PharmD, BCACP is the Corporate Pharmacy Trainer and Residency Program Director (RPD) for Albertsons Companies Denver Division. Robert graduated in 2007 from the University of Colorado Skaggs School of Pharmacy and Pharmaceutical Sciences. Robert practiced as a highly engaged community pharmacist, became board certification in ambulatory care pharmacy and provided the highest level of patient centered care at his community pharmacy practice site. In 2014, Robert began his journey as the Residency Program Director for the Safeway PGY1 Community-Based Residency Program. As RPD, Robert established and designed the community-based residency program. Currently, Robert has a duel role as Corporate Pharmacy Trainer and Residency Program Director. These roles allow him a myriad of opportunities to advance community pharmacy practice through designing corporate pharmacy training programs and developing future community-based practitioners.