Designed For

Designed for pharmacists prescribing self-administered hormonal contraception

Dates

Anytime

Delivery

Online

Cost

$250
If you are a pharmacist working in a pharmacy organization or chain, you may wish to contact your district or regional manager to determine if your company has partnered with Oregon State University College of Pharmacy to provide this education on a group contract.
To arrange registration for your pharmacy organization, please contact Ken Wells

Length

4 hours

Units

Accreditation Council for Pharmacy Education (ACPE): 0.4 CEUs
UAN - 0036-0000-17-099-H04-P

Available Resources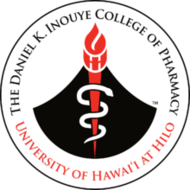 This program is offered in partnership with the University of Hawaii at Hilo, Daniel K. Inouye College of Pharmacy.
SB 513 SD1 HD1 authorizes pharmacists to prescribe and dispense self-administered hormonal contraceptive supplies to patients regardless of a previous prescription, subject to specified education and procedural requirements. Authorizes insurance reimbursement to pharmacists. The first such statewide protocol is self-administered contraception.
The University of Hawaii at Hilo, Daniel K. Inouye College of Pharmacy is honored to partner with Oregon State University to offer this training program that allows Hawaii pharmacists to meet the requirements necessary to provide contraceptive care to women in our state. We are now the fourth state in the nation to allow pharmacists to prescribe contraceptives. The Hawaii statute provides this per protocol.
Additional materials, including self-screening questionnaires, treatment algorithm, and current contraceptive guidelines are available on the Hawaii State Board of Pharmacy website.
Women in the United States have had access to highly effective hormonal contraception in the form of an oral pill for decades. However, they have always needed to see their doctor or women's health provider in order to get a prescription for it, causing what many believe to be an unnecessary hurdle. The American Congress of Obstetricians and Gynecologists (ACOG) have issued a formal statement that self-administered hormonal contraception should be made more accessible by removing this barrier. This is because the benefit of preventing unintended pregnancies by improving access to hormonal contraception outweighs the small risks associated with serious adverse events.
While pharmacists are knowledgeable in being able to counsel women on the side effects and what to expect, before now they have never been in the role of starting or continuing a woman on any form of hormonal contraception. It is good to have a foundational knowledge on hormonal contraception, but prescribing it requires a deeper understanding of how to practice seeing patients and in making clinical decisions.
This training program has received significant support and guidance from several OBGYN members of ACOG, and is specifically designed to give pharmacists the tools needed to be confident and successful in prescribing and monitoring self-administered hormonal contraception.
This training program has been approved by the Hawaii State Board of Pharmacy as fulfilling the requirements of Chapter 461 of Hawaii's Revised Statutes and is accredited by ACPE. Further questions regarding this program please contact Roy Goo, PharmD.
Registration will require your NABP e-Profile ID number and your NPI number.
Your NABP number must be provided to complete the certification process, if you need help with obtaining your NABP number please contact Tabetha Gould.
Your NPI number, for State of Hawaii billing processes, will be provided to payers upon completion of this program.
Note: The curriculum is state-based, and pharmacists should complete Comprehensive Contraceptive Education and Certification for the state in which they practice. In addition to Hawaii, this online training program is also available for pharmacists practicing in Colorado, California, Oregon and Washington.
Work with an individual woman to choose the best and most effective contraceptive method for her.
Build a strong knowledge base for hormonal contraceptives including the mechanism of action, doses, types, use, benefits, and risks.
Effectively counsel patients on the importance of adherence, missed pills, interactions, and side effects of combined hormonal contraceptives.
Recognize the purpose of the self-assessment questionnaire, and how it relates to the US Medical Eligible Criteria guidelines published by the CDC.
Assess an individual woman's risk when compared to the benefits of combined hormonal contraceptions in order to determine whether or not she should be referred to her women's health provider.
Utilize tools that will aid in how to incorporate a service that provides hormonal contraception to women at a community pharmacy or ambulatory care site.
Instructors Who Developed This Course

Lorinda Anderson, PharmD, BCPS, is a Clinical Assistant Professor at OSU/OHSU's College of Pharmacy who teaches in the P2 year Pharmacy Practice course and the women's health lectures in therapeutics. She also works as a clinical pharmacist at the Good Samaritan Regional Medical Center in Corvallis where she rounds with the medical resident teaching teams. Lorinda's primary interest is in women's health where she serves on several State committees including the One Key Question advisory council and on the work group for the Oregon Board of Pharmacy to implement HB 2879 where pharmacists prescribe hormonal birth control. She is also involved with research to look at outcomes related to several new state laws allowing pharmacists to prescribe birth control.

Adriane Irwin, PharmD, BCACP, is a Clinical Assistant Professor at the OSU/OHSU College of Pharmacy. She joined the faculty after completing a fellowship in Ambulatory Care & Practice-Based Research at Kaiser Permanente Colorado. She currently maintains rural clinical practice site at the Monroe Health Center, a federally qualified health center within the Community Health Centers of Benton & Linn Country, and teaches both didactically and in experiential rotations in the professional program.

Mark Leid, PhD, BPharm, received a Bachelor of Pharmacy degree from Washington State University in 1983 and spent two years practicing pharmacy in Walla Walla before entering graduate school at OSU where he received a PhD in pharmacology in 1989. Mark then completed a postdoctoral fellowship in the Laboratoire de Génétique Moléculaire des Eucaryotes in Strasbourg, France.

Leid is now a full professor of Pharmacology and serves as the Associate Dean for Research in the OSU College of Pharmacy. He also holds an Affiliate Professorship in the OHSU School of Dentistry. He is actively involved in teaching endocrine pharmacology to both pharmacy and dental students, and has been voted pharmacy professor of the year four times.