Download Syllabus
(277.57 KB)
Designed For

Those interested in learning the fundamentals of cider making for home and/or commercial application.

Dates

August 19 - 23, 2019

Delivery

On-site | Corvallis, OR

Cost

$1,850 (+ $60 registration fee)

Length

Five days

Contact

PACE@oregonstate.edu
541-737-4197

Ask us about Workforce Development Training. We can customize this program to fit your organization's specific needs.

Taught by OSU Fermentation Science experts, this course introduces you to all that is needed to successfully produce your apple or pear ciders. You will learn the fundamentals of cider making, including information on apple and pear varieties, apple and pear processing, cider chemistry, cider fermentation, sensory analysis, pasteurization, carbonation, and more.
Cider Making Workshop in the Heart of the Willamette Valley
Spend five days learning the fundamental techniques of cider making in Oregon State University's fermentation labs in the Corvallis. Oregon State is one of only a few U.S. institutions offering this sort of training, and our graduates are in great demand.
In addition to intense lab training, you will also visit a local cidery and orchard, provided there is time. The Willamette Valley is home to many excellent cideries and has a strong culture of innovation in this area. Visiting the area will allow you to tap into this culture and benefit from this first-hand knowledge.
Learn the Science of Cider Making
The course involves hands-on, practical lab work, lectures and cider tasting, covering:
Processing techniques from apple to bottle
An essential grounding in the chemistry and microbiology of cider
Training in lab analytical methods for sugar, acid and nitrogen content
Cleaning and sanitizing
Sensory analysis of hard cider
Over the course of five days, you'll learn the science of cider making in OSU's state-of-the-art facility. By the end of this leading cider-making course, you'll be prepared to refine and accelerate your cider production.
Oregon State University's Focus on Fermentation
According to the United States Association of Cider Makers and Nielsen, the U.S. cider industry generated $1.3 billion in 2018, with a large segment of that business generated in the Pacific Northwest. Oregon State University's Department of Food Science and Technology has been at the forefront of this movement, with world-class facilities, successful graduates and leading experts leading programs.
This workshop with Dr. Elizabeth Tomasino allows you to access the same type of training as for-credit students in an informal and accessible workshop environment.
Hear From Past Cider Students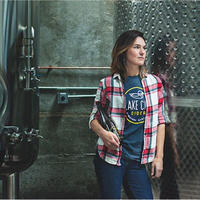 "I wanted more insight into large production of Cider and Perry to open my own place. The program gave me more confidence to open my own place. Lake City Cider, in Dartmouth NS, became a reality in July 2018, one year after taking the course. It definitely helped my confidence and understanding of full production. It was a great mix in our group, from hobbyists to people already working within the industry. It was great and a motivating step to get where I wanted to be." ~ Poet MacLean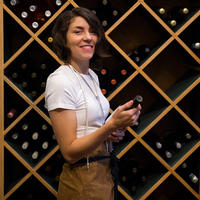 "I was eager to learn more about the production of cider. I worked in wine for many years and knew apples had different components to them and different fermentation kinetics. I also knew that OSU was a reputable resource and the extension classes were better than trying to learn on my own.
I definitely learned a lot. I really enjoyed the sensory component of the class. Super critical in cider production. Also, it was helpful to learn the different levels of sweetness and how sugar effects mouthfeel. I have since made a few home batches of cider and understand how to identify flaws or disruptions in a normal fermentation cycle. I will make my first large batch of cider this winter and am hoping to bring it to market alongside my wine label."
~ Melaney Schmidt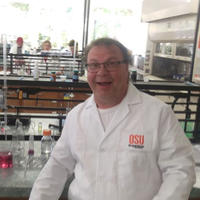 "My cider is so much better now. I learned a ton of new stuff like commercial production equipment. I'm now opening a cidery in Everett, WA. The lease has been signed and TTB approved!" ~ Robert Fontaine
A broad appreciation of the main styles of cider and perry, along with an understanding of the cider industry - including its historical development, its current position in the alcoholic drinks market and its future development
Knowledge and understanding of the main principles and processes of cider and perry production
Training in the practical skills necessary for the production of quality cider and perry
Dr. Elizabeth Tomasino

Dr. Elizabeth Tomasino is an Assistant Professor of Enology at OSU. She has had the opportunity to study the wine industry world-wide, including in Europe and New Zealand. Her research interests lie in wine sensory analysis and flavor chemistry. A main research includes determining relationships between sensory and chemical data, particularly those aroma compounds important for wine quality and regional differentiation. Other interests include the determination of global/regional/sub-regional wine styles, use of sensory analysis for wine education and understanding of consumer preferences, and the influence of non volatile components to wine aroma.