Designed For

Professionals looking to gain core business analyst skills to advance their career and improve their organization, company, processes and more.

Dates

Delivery

Online | Instructor-led

Cost

Full Certificate: $2435 (+ $60 registration fee)
Individual Course: $487 (+ $60 registration fee, per course)

Length

Each course takes 4 -7 weeks to complete.
Plan for 3-8 hours of work per week

Units

12.5 Units | 125 Hours

Credentialing

125 PDU's with SHRM ®

Contact

PACE@oregonstate.edu
541-737-4197

Ask us about Corporate Training. We can customize this program to fit your organization's specific needs.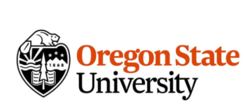 Business Analyst Certificate
Business analysts bridge all levels of an organization and are often involved with strategy, architecture and leadership as they manage requirements in a project, process or organization. Our Business Analyst Certificate was designed intentionally to advance your career and increase your job security by giving you the skills needed to provide recommendations and solutions that meet business needs.
As a business analyst, you will connect with managers, technical teams and other stakeholders as you influence requirements for business processes, policies and information systems. You will analyze potential problems and opportunities in the context of the requirements and be looked upon to recommend solutions that achieve your business goals and accomplishments.
Our expert-led online course series will teach you to effectively gather and analyze information, speak the language of different departments, and produce technical solutions and deliverables. After completing the certificate, you will have the essential business analyst skills need to improve your organization, streamline processes and advance your career.
Business Analyst Jobs
According to the Bureau for Labor statistics, we change jobs 10 to 15 times over the course of our careers. The best way to ensure your own advancement over time is to increase your knowledge and training. That's why our Business Analyst Certificate is designed to advance your career options and increase your job security by helping you connect with and influence all levels of an organization.
Understand how to define a business problem
Establish requirements traceability within a project
Understand how to perform ADE (Analysis, Decomposition and Elaboration) activities
Ensure that project delivery effectively meets business case
Apply Business Analyst best practices in a simulated project
Neil Sahota

Neil Sahota is a Project Executive in IBM Global Business Services. He has over 13 years of experience in business and IT, and he is responsible for the sales and execution of large, complex programs spanning business strategy development, new product development, business and system integration, and process improvement. His work experience spans multiple industries include healthcare, life sciences, retail, travel and transportation, energy and utilities, automotive, telecommunications, media/communication, and government.