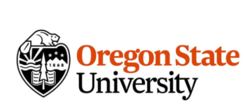 Business Analyst Certificate
The new Business Analyst Certificate was designed intentionally to advance your career and increase your job security by helping you bridge all levels of an organization and the power to enact change.
Each online business analyst course addresses job requirements from the perspectives of systems integrators, project managers, and end-user stakeholders.
You'll learn how to effectively gather and analyze information, speak the language of different departments, and produce technical solutions and deliverables.
Business Analyst Jobs
As a business analyst, you'll connect with managers and stakeholders and influence requirements for business processes, policies and information systems. You'll analyze potential problems and opportunities in the context of the requirements, and you'll be looked upon to recommend solutions that achieve your business goals and accomplishments.
Neil Sahota

Neil Sahota is a Project Executive in IBM Global Business Services. He has over 13 years of experience in business and IT, and he is responsible for the sales and execution of large, complex programs spanning business strategy development, new product development, business and system integration, and process improvement. His work experience spans multiple industries include healthcare, life sciences, retail, travel and transportation, energy and utilities, automotive, telecommunications, media/communication, and government.