Download Syllabus
(157.86 KB)
Dates

Online: May 18 - June 19, 2020
Onsite: June 22 - 26, 2020

Delivery

First you'll learn online, then you'll learn with hands-on instruction in Corvallis, OR

Cost

$2,500 (+ $60 registration fee)

Suggested Text
With one of the top fermentation science research programs in the world, Oregon State University is proud to offer a comprehensive series of world-class beer brewing science courses for professional and advanced hobbyist brewers: Microbiology and Beer Analysis for the Brewer and Quality Assurance and OSU/Willamette Valley Hop Farm Tour.
Our Beer Quality and Analysis Series of online and on-site courses teaches you the fundamentals of basic microbiology and its role in the brewing process, and gives you the tools to analyze and evaluate beer to influence quality control in a production brewing setting.
Science of Beer
This science of brewing beer series includes:
Designed for professional and advanced hobbyist brewers, Microbiology and Beer Analysis for the Brewer is an intensive, hands-on experience, covering the fundamental techniques & microbiology essential to making the perfect brew.
Dive into six weeks of online course material and then join OSU's fermentation science experts for four days on-site in Corvallis, Ore. Comprehensive course material emphasizes yeast, yeast handling, identification of wort/beer spoilage organisms using microscopy, staining and differential media.
Once you have a handle on the science of beer, you'll craft your capability to analyze beer quality by evaluating the aspects of quality control in packaged beer. Additionally, data analysis and interpretation will be addressed where it pertains to a production brewery setting.
Microbiology and Beer Analysis for the Brewer
Below is the expected learning topics for the on-site portion of the course:
Monday
Microscopy basics
Aseptic techniques
Isolation of pure cultures
Gram staining
Differential media
Tuesday
Yeast counting
Assessing yeast viability
Forced fermentations for estimating attenuation
Yeast propagation
Data analysis and interpretation
Wednesday
Wort gravity via hydrometer, densitometer and refractometry
Ethanol – via density + refractometry and Beer Alcolyser
Beer calculations – Extract of original wort, real degree of fermentation, carbohydrates, calories
Diacetyl measurement
Thursday
Package gases (TPO, CO2, headspace air)
Dissolved oxygen in beer
Package fill height
Beer clarity and color
IBUs in beer
Friday
Willamette Valley Pilot Brewery and Hop Farm Tour--details below
Beer Quality Assurance + Willamette Valley Pilot Brewery and Hop Farm Tour
This Friday session that concludes our Beer Quality and Analysis Series will focus on quality assurance and brewing ingredients.
Understanding the differences between quality control and quality assurance will be the theme of the morning session. Both lecture and reading material will be used to develop skills around basic statistical analyses that can be used in a quality lab setting. With the help of statistics, a quality technician can assess the control of a brewery. This information is vital in process control with regards to maximizing product quality and output as well as minimizing waste and downtime.
The afternoon session focuses on hops and barley breeding and production. We will begin with a tour of the Oregon State facilities featuring guided tours from both barley and hop breeders. This will be followed up with a scenic drive north into the hop growing region of the Willamette Valley with a stop at a commercial hop farm. Participants will be able to see hop growing on a commercial scale and will tour the picking, drying and baling equipment and operations. We will have the opportunity to taste beers made with hops from the farm before returning to OSU.
Hear From Past Beer Quality Participants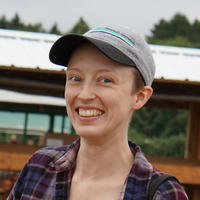 "This course was a great way to refresh some familiar topics and expand my skill set and network! I found it especially valuable being able to discuss with industry experts such as Dr. Shellhammer and Dr. Curtis. Interacting with professors who could answer my questions about the specifics of what we did in the lab and topics we discussed in the classroom was invaluable. I also thoroughly enjoyed the tour of the barley/malting labs."
~ Audrey Ragle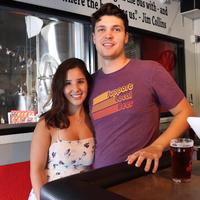 "This program helped get me hired at two different breweries. It helped me understand the approach of quality first. I recommend this Beer Quality program to a lot of people. It's reasonably priced, gets your foot in the door and trains you in skills that are required at larger breweries. Anyone can monkey around a tiny brewery, but the class gives you the tools to work in a brewery that can afford more than one full time production employee."
~ Nik Stevens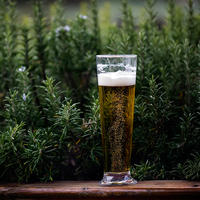 "This program developed new skills and understanding for essential equipment related to my field. It also boosted my confidence and credentials, and I landed a brewer position at an admired brewery a year later (Of note, I wasn't looking for a new job until about a year later, and got the first job I applied to). The program covered all the essential information, equipment and tools. It was nice to be able to talk to people in the industry and attain real experience and knowledge. I also enjoyed that I was able to prepare online prior to going to Corvallis."
~ Joyce Lau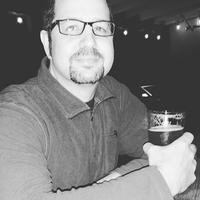 "The instructors were fantastic. I have been implementing what I have learned in my job as head brewer."
~ Ben Mork
Your Takeaways: A Practical Understanding of State-of-the-Art Brewing Production at Scale
While advancing your skills, you'll explore the craft brewing culture of Oregon. We'll show you how local breweries incorporate innovative practices, and how Oregon State's long-running research in beer's raw ingredients continues to influence the brewing industry today—including the Cascade hop, a type developed by the university's researchers that's become the most often-used hop variety by craft brewers.
Part of the course fees will cover a brewers dinner that features beer from a number of local breweries where you'll learn why Oregon is home to so many beer enthusiasts.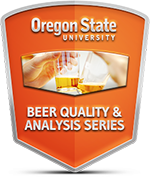 Upon completion of the Beer Quality and Analysis Series, you will receive a digital badge. Share your digital badge on Facebook, LinkedIn and other social media platforms to show friends, colleagues and potential employers what you've learned!
Congratulations to Pink Boots Society scholarship winner, Jocelyn Havel! Learn more about Jocelyn and the Pink Boots Society. We look forward to welcoming Jocelyn and many other talented brewers to Oregon in June. Please join us!
Microbiological techniques and American Society of Brewing Chemists Methods of Analysis used in brewing QA/QC labs.
Fundamental techniques for isolating, enumerating, staining, and screening brewing yeast and contaminants.
Official methods that can be implemented in a brewery lab.
How to use modern equipment to analyze wort/beer and evaluate process quality
Official methods used to evaluate beer production in a QA/QC lab.
Scientific principles behind packaged beer quality and analysis.
Ways to implement and analyze statistical data as it relates to brewing quality beer.
Quality assurance vs. quality control as it applies to a brewery.
Lessons from discussions with hop and barley breeders from Oregon State and industry tour of a Willamette Valley hop farm
Tom Shellhammer

Tom Shellhammer is the Nor'Wester Professor of Fermentation Science in the Department of Food Science and Technology at Oregon State University, where he directs the brewing education component of the fermentation science program and teaches courses about brewing science and technology, beer and raw materials analyses, plus the history, business and technology of the wine, beer and spirits industries. During the 2008-2009 academic year while on sabbatical leave from OSU he worked at the Technische Universität Berlin and the Versuchs- und Lehranstalt für Brauerei as a Fulbright Scholar and Alexander von Humboldt Fellow. Dr. Shellhammer is the International Section Chairman and member of the Board of Examiners for the Institute of Brewing and Distilling, London, England, a member of the Editorial Board of the Master Brewers Association of the Americas' Technical Quarterly and Vice-President of the Board of Directors of the American Society of Brewing Chemists. In addition to his research, Dr. Shellhammer is a sought-after educator of beer brewing science classes and was a featured expert in the 2011 Discovery Channel documentary "How Beer Saved the World."

Jeff Clawson

Jeff Clawson is the Pilot Brewery and Food Processing Plant manager in the Department of Food Science and Technology at Oregon State University. As part of the undergraduate Brewing Science program, he assists in the Brewing Analysis course. Additionally, he oversees the pilot brewing activities involved in all brewing research projects conducted at OSU. He has been executing descriptive/analytical and consumer sensory panels for beer since 1993 and educating students about the use of sensory science in the brewery for 17 years. He installed the OSU research brewery in 1995 and has been an instructor in Brewing Science since the Fermentation Science Program inception in 1996. Jeff's approach to teaching is via experiential learning, which encourages students to learn by doing, and he promotes a very hands-on, technical understanding of sensory analysis, beer and the brewing process.

Scott Lafontaine

Scott Lafontaine is a graduate research assistant at Oregon State University and a member of Dr. Thomas Shellhammer's laboratory. Scott received his Master of Science in Chemistry at Oregon State University in 2015, and his Master of Science in Biotechnology in 2012. Scott is a member of the American Society of Brewing Chemists and a member of the Master Brewers Association of Americas.
"We sent two of our experienced production brewers to the Inaugural Brewing Analytics at Oregon State. It was a great opportunity for these individuals to expand their vast practical knowledge with a thorough overview of the lab and analytics side of brewing".

--Jason Perkins of Allagash Brewing